Succulents 101 is a website that provides information on succulents and how to grow them. You can find everything you need to know about succulents, from where they come from, what they need to survive, how to care for them, and more.
Succulent index

Search for your succulent by its name or browse our photo gallery of succulents. You can also determine how much water your succulent needs and what kind of soil it prefers.
Succulent care guides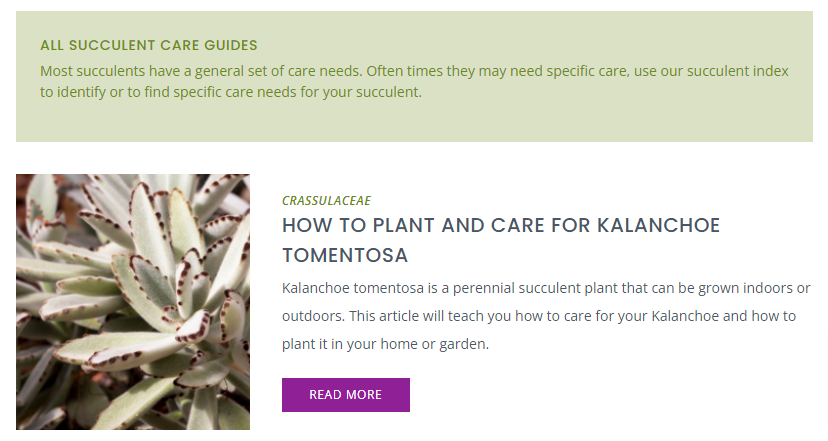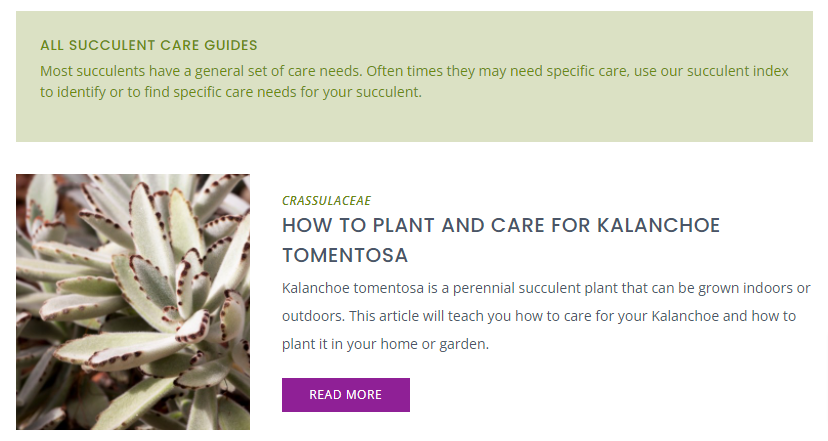 We have created care guides to help you with the most popular types of succulents. Find the right care guide for your succulent with our easy-to-use search option. You can find care guides for specific climates, light needs, watering needs, and more.
DIY projects
Learn how to make your own succulent planter or other DIY projects with our step-by-step instructions and photos. Or check out our gallery of DIY projects completed by other people!
News about Succulents
Stay up-to-date with the latest news about succulents! We have articles on new plants, events, and more. Subscribe to our newsletter!
Support Succulents 101